Click Here To Visit
THE PRAYER CHAPLAIN Homepage
If You Need A Miracle ASAP, Click Here To Get Your Request In Before 12:00 AM
So We Can Include Your Prayer In Tonight's
MIDNIGHT MIRACLE PRAYER PARTY!
There Is No Greater Celebration Than When A Miracle Prayer Is Answered!!!


And
THE WORLDWIDE
MIRACLE PRAYER NETWORK
Wants To Pray For You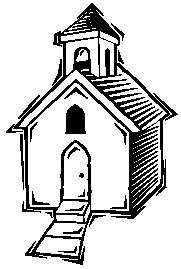 We would be honored to include your special needs in our daily petitions to our Heavenly Father.
And if you are not currently in fellowship with a local church, The Prayer Chaplain will be happy to act as your personal online prayer partner until you are able to join an active group of believers in your area. A local assembly of like-minded believers is indeed scriptural, but remember we are here for you if you have an immediate need for prayer.

PLEASE EMAIL YOUR PRAYER REQUESTS TO THE PRAYER CHAPLAIN AND THE ONLINE GOOD NEWS PRAYER TEAM:
*(Optional)*If you live in the Vegas Valley, you may include your local phone number and postal mailing address as we might be able to contact you about upcoming Good News Church Of Prayer events.


ALWAYS PUT THE WORDS "MIRACLE PRAYER NEEDED IN THE SUBJECT LINE OF YOUR EMAILS.


Email: Click Here To Send Your Prayer Request


And You May Send A Copy Of Your Request To Other Members Of Our Prayer Team At Another Location Here:

Email: Click This Link To Send Another Copy Of Your Prayer Request

If you wish to correspond with The Prayer Chaplain by Postal Mail, send an email and include POSTAL ADDRESS in the subject area of your email.

---
THEN BE SURE AND CONTACT US WITH YOUR PRAYER REQUEST BEFORE 12 MIDNIGHT TONIGHT SO WE CAN INCLUDE YOUR PETITION AT OUR NIGHTLY


MIDNIGHT HOUR MIRACLE PRAYER CELEBRATION


AND TOMORROW YOU CAN BEGIN RECEIVING ANSWERS TO YOUR PRAYERS.

Click here to learn more about our nightly
MIDNIGHT HOUR MIRACLE PRAYER PARTY AND THE WORLDWIDE MIRACLE PRAYER NETWORK
When you write, be sure and put MIRACLE PRAYER NEEDED in the subject location of your email:


Remember............

God Will Always Make A Way

Where There's Seems To Be NO WAY!

God Bless You For Looking To Him
---
OUR MINISTRY IS SUPPORTED BY GOD'S PEOPLE
"We trust the Lord to provide all the needs of this ministry so we can continue to be a blessing to as many people as possible by freely sharing the talents and gifts God has imparted to us as we serve others in His Name; Philippians 4:19, Luke 4:18, Romans 4:17
---
If you would like to be a supporter of this ministry, please email us from the address you will find on PRAYERCHAPLAIN.COM
Thank You For Your Partnership!
---