---
Thank you for visiting USA READING SCHOOL. This program was established in 1994 by Bill and Janae Cooksey who authored the entire three volume online course and it has helped over 50,000 students worldwide learn to read at no cost to the students. All funding for the USA Reading School has been provided by those who have enlisted the professional services of the Cookseys since 1994. Enrollment is free and open to all ages. We encourage you to help someone who wishes to improve English Reading Skills by joining our online school family. Visit www.USAFreeReadingSchool.info today. Thank you so much for supporting our free program by engaging us in the services offered on our websites and in assisting us to accomplish our goal of "Teaching The World To Read"! To inquire about our services and our websites, please email us at usareadingschool@yahoo.com and be sure and put NEED YOUR WEBSITE INFO in the subject area of your email. It would be a major blessing to hear from YOU!!!
---
---
ALL STUDENTS AND SUPERVISORS MUST SUBMIT A COMPLETED ENROLLMENT APPLICATION
TO BE ACCEPTED AND HAVE FULL ACCESS TO THIS FREE PROGRAM.
The Link To The Enrollment Application Is On This Webpage.
For Enrollment Questions, Please Email Us at usareadingschool@yahoo.com
with the words NEW ENROLLMENT in the subject area
No matter what email addresses you find on this page or in the entire course, ONLY use USAREADINGSCHOOL@yahoo.com

---
ALWAYS include NEW ENROLLMENT in the subject area of EVERY email you send so your message will not get lost in spam email.
Following instructions is the key to learning and when instructions are followed, the success of the student is fantastic!!!


"Teach Someone You L-O-V-E How To Read"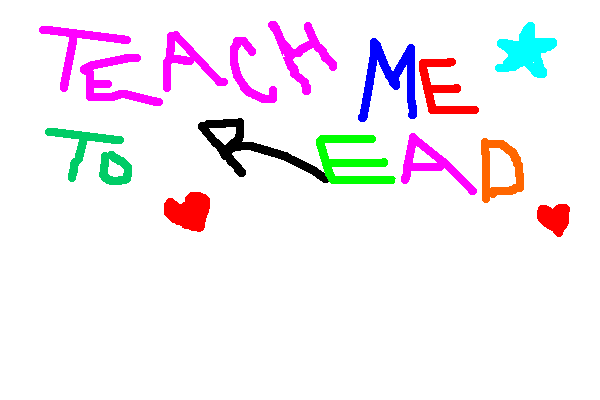 Welcome To

In 15 Years More Than 50,000 Students Worldwide Have Benefited From This Free Program.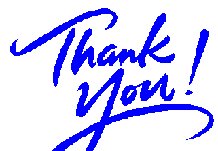 THANK YOU For Taking The Time To Teach Someone You Care About How To Read By Using Our Program.
Click On The THANK YOU Image To Read About Our Current Non-Profit Status And The Other Ways Available You Can Personally Help Support The Work Of The USA Reading School By Engaging The Director Of This Free Online Program To Perform One Or More Of The Extensive List Of Professional Talents And Services He Offers.
Your generous supportive and encouraging words and letters concerning the work of the USA Reading School are always extremely appreciated! Thank you so much.


Contact Bill Cooksey, Director, usareadingschool@yahoo.com
with the words NEW ENROLLMENT in the subject area
Or Leave Your Name And Number At 702-773-5809.


The Postal Mailing Address Is : Cooksey, PO BOX 28065, Las Vegas, NV 89126 .
---


To teach someone you love the basics of reading, scroll down this webpage
to enroll in The USA Reading School Program Online.
For 17 Years The World's First Free Online Phonics Program Has Been Teaching The Foundational Basics Of Reading To Children And Adults With Amazing Results In Our Three Volume Curriculum. In Step One We Teach Each Alphabet Letter By Name And Sound Through Repetition, Drill, Games, Fun Activities, Songs And Many Creative Exercises. Our Course Is Both Entertaining And Scholastic. Our Students Learn To Put Together Three Letter Words And Syllables By Sounding Out The Letters. They Take Dictation And Do Reading Exercises. Besides Attaining Excellent Results In Public And Private Schools, This Program Has Been Extremely Successful With Homeschoolers And In Volunteer Community Literacy Centers Across The Globe. Free Online Phonics Has Even Been Included As Part Of A Mandatory University Course For Educational Majors Seeking State Teacher Certification. This Free Program Is A Must If You Wish To Properly Teach Someone You Love How To Read. More Than 50,000 Students Worldwide Have Greatly Benefited From This Course.
Do Something Special With Your Life. Take The Time To Teach Someone To Read.

Welcome To
USA READING SCHOOL
and
THE INTERNATIONAL SCHOOL OF FOUNDATIONAL PHONICS
Established in 1994
Present
THE WORLD'S FIRST
FREE
ONLINE ORIGINAL
FOUNDATIONAL PHONICS CLASSES
FOR ALL STUDENTS
WHO WISH TO IMPROVE ENGLISH READING SKILLS

We are now in our 20th year of freely teaching students worldwide how to build a strong foundation in reading skills.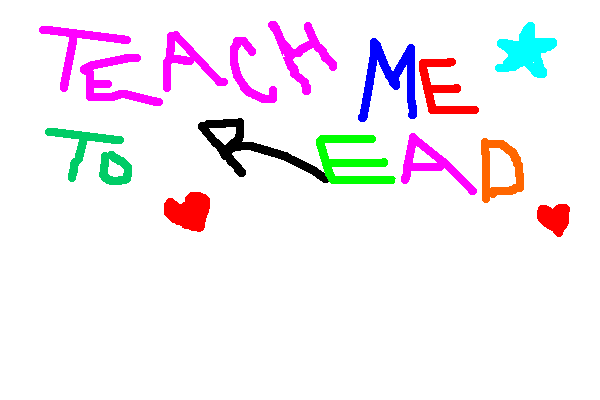 ---

WE NOW MAKE AVAILABLE
TO QUALIFIED ENROLLED STUDENTS:
****STEP FOUR****
BASIC ENGLISH GRAMMAR
Scroll Down This Page To Learn How To Enroll


HERE IS ONE OF THE SPECIAL NOTES FROM A MOM WITH THREE CHILDREN ENROLLED IN THE PROGRAM:
We are always thrilled to hear from our enrolled supervisors like this Mom who realizes how important it is for her three children, ages 10, 6 and 2 to be solidly grounded in knowing how to apply the basic knowledge needed to become successful readers. Homeschooling all three students together each day, she writes:
"I have not had a chance to express my gratitude for the time and love that you have put into this program. It is awesome!!!!! I try to learn each day from the lessons that you have prepared, because of you I am able to teach my children not just instruct.
Thank you from the bottom of our Hearts,
Tanya, Kodie, Chase and Conor


USA READING SCHOOL is happy to announce that there have been over fifty thousand students and supervisors worldwide who have participated in our program and we are in year number 15 on the Internet. Our school was first established as The International School of Foundational Phonics with live classes, seminars and workshops in Modesto, California!

The Cookseys' original scholastic curriculum has been used as a 2 semester hour required course for teacher certification in a mid-western college, as a faculty recommended resource for special students from non-English speaking countries in a New York City College, as a mainstay for thousands of home school families and in public and private schools throughout North America, South America, Africa, Europe and Asia. The Cookseys' original curriculum is also widely used by special needs students and professionals with a success rate of amazing results and continues to soar daily.
---
From A Grateful and Faithful Homeschool Mom:
Once I read through the material and began doing the lessons with my daughter, I soon saw how some creativity was left for us to do together.
This was just as much of a learning experience for the both of us and we loved it!
Here's the best part; my daughter said, "Mommy's the best teacher in the world". You can't beat that!
Thank you
---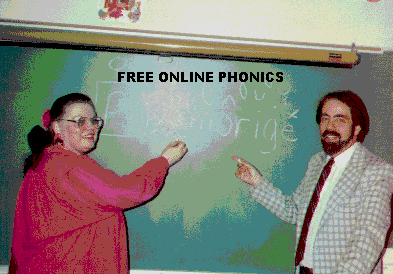 The International School
Of Foundational Phonics
Founded and Established in 1994
By Bill and Janae Cooksey
---
Being able to read in today's world of technology and vast knowledge is crucial to a person's future. Help someone learn to read and you will be helping to change the world.

Faithfulness and commitment are the keys to helping anyone learn to read. Your success in our program will depend 100% on the commitment you make and your willingness to follow through on a consistent day to day basis. Your student's entire future may depend upon your making this Phonics program your A number one priority! Imagine ANYONE trying to survive in this world of fast paced technological advancements without being able to read!
YOUR STUDENT NEEDS YOU!!!
---
---
On May 19, 2006 The Congress of The United States of America declared ENGLISH as our country's National Language.
If you or anyone you know at any age needs to learn the National Language or needs to improve English reading skills, please contact us. We vowed 14 years ago to freely help anyone who requested our assistance in becoming a successful reader in any way we possibly could. The USA Reading School's Online Program is here so that each person who daily experiences the joys of reading can have a free and proven method to become a teacher and an inspiration to those who have not yet had the opportunity to master literacy in the English Language.
Both the children and adults who enroll in our online phonics classes are required to first learn the consonants and the vowels. Many are not familiar with phonetic sounds, even though they speak these same sounds every day. The need is overwhelming!
If you know people who are interested in helping us help others to read, please give them our internet address. Please encourage them to get involved with people in their family and their community. There are so many people who are missing out on a wonderful life for themselves and those they love just simply because they cannot read.
For how much money would you be willing to sell your ability to read? How much money would it take to acquire your permission for someone to buy your child's ability to read? A million dollars? A billion?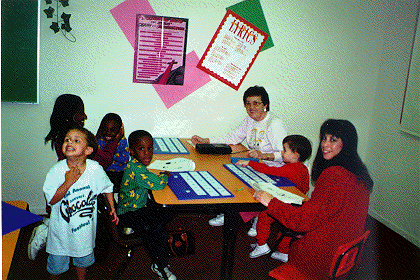 Imagine if the word cat looked like "zfu" to you. Imagine if the sentence, I love you, looked like "E pudr sig". It would be a foreign language to you. If you can help just ONE person learn the names and sounds of the Alphabet, think what a change that would make in his or her life. At least they would have a starting point in which to launch out into the world of reading. WE'RE COUNTING ON YOU to help us reach everyone in your realm of influence who needs to improve basic reading skills that are taken for granted by most of us today!!! Teach a child. Start a free literacy program for children and adults at your local school, church or community center. We are happy to provide the proven tools for success that will changes hundreds of lives in your town or city.
Part of the chorus to a song that we wrote after seeing so many lives changed over the years included the following lyrics:
"If you want your life to count as something special, then help somebody else succeed. Why don't you share a few minutes each and every day, just to teach somebody to read?" That few minutes can change a child's future.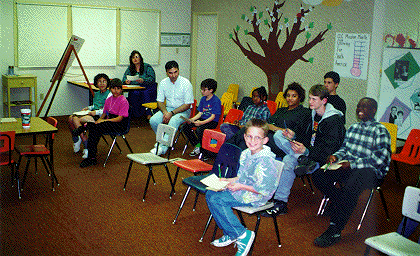 The Staff of the USA Reading School invites you to join our worldwide online school as a supervisor and soon your students will be busy learning the solid basics of how to read correctly by using our online program which includes scholastic daily lesson plans, educational games, original phonics songs and fun activities for reinforcement and drill.

---
Here Is What JOHNNY HART, One Of The World's Most Published And Beloved Cartoonists, Creator Of The Famous Comic Strip "B.C", Had To Say About Bill Cooksey's Method Of Teaching The Sounds Of Long And Short Vowels By Using The Holiday Song, "Jingle Bells" As Seen In This Next Video :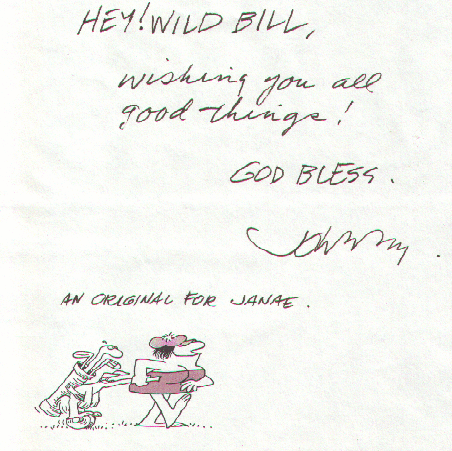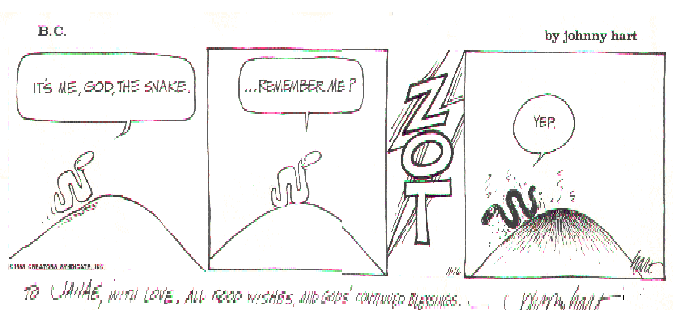 "Your original, creative method of teaching children and adults how to remember the sounds of the vowels in this song is one of the most imaginative and valuable resources I have ever seen. What a great way to apply the entertainment skills you displayed on stages for so many years to your quest of helping your students succeed."_Johnny Hart, 1996.



Just A Reminder From The Text At The Beginning Of This Video:
DO NOT CALL THE PHONE NUMBER ON THE SCREEN. It Is Not Our Phone Number. We Respond ONLY To Email Inquires And Enrollments.
***Please Note***The Primary URL for this enrollment page is DIFFERENT now from the URL in the video. The Primary URL NOW is www.USAFreeReadingSchool.com
---
Click Here To View The Video That Shows The JINGLE BELL Song Which Teaches The Sounds Of
LONG and SHORT VOWELS.
---
---
STUDENT ENROLLMENT
IS CURRENTLY BEING ACCEPTED FOR OUR ONLINE CLASSES
Please feel free to click on the links below to find out more about what students will learn and what parents, teachers and other supervisors have to say about Free Online Phonics.
CLICK THE IMAGES BELOW


DONATIONS TO HELP THIS PROGRAM CONTINUE
CLICK HERE To See How You Can Send A Gift Using Your Credit Card To Help Keep This Online Program Free For All Who Ask For Enrollment. Gifts Of All Sizes Will Be Greatly Appreciated And Used Wisely To Help Future Students.
Thanks So Much!

---
---

WE NOW MAKE AVAILABLE
TO QUALIFIED ENROLLED STUDENTS:
****STEP FOUR****
BASIC ENGLISH GRAMMAR
Email us at usareadingschool@yahoo.com
with the words NEW ENROLLMENT in the subject area
to learn how to enroll.
We Now Offer A Complete Basic English Grammar Course To All Students Who Have Successfully Completed All The Step One And Step Two Requirements Of Our Curriculum.
You will be taught parts of speech, word attack, sentence construction, punctuation power, and English Language achievement, plus much more.
---
YOU MAY MAIL STEP ONE, STEP TWO & STEP THREE FINAL TESTS TO
OUR POSTAL MAILING ADDRESS:
BILL COOKSEY, USA READING SCHOOL DIRECTOR
PO BOX 28065,
Las Vegas, NV 89126
---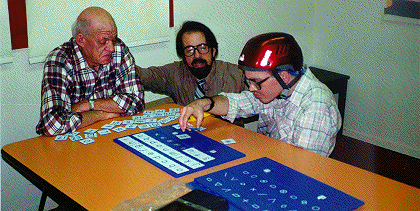 Pictured Above In A Live Class, USA Reading School Director, Bill Cooksey, Helps Special Needs Student, Dennis Taylor, Learn The Long And Short Sounds Of The Vowels. Those who enroll in the program can read about the miraculous progress Dennis made in a special testimony included in one of the weekly lessons.
The International School of Foundational Phonics
Bill and Janae Cooksey

Put NEW ENROLLMENT in the subject area

---
---

FREE MATH CLASSES BONUS FOR NEW ENROLLED STUDENTS
All those officially enrolled in our free online phonics classes who have children ages two through four will also be able to teach the BASICS OF BEGINNING MATH (at no charge) by following the link found on the website sent to you in our welcome letter once you are approved.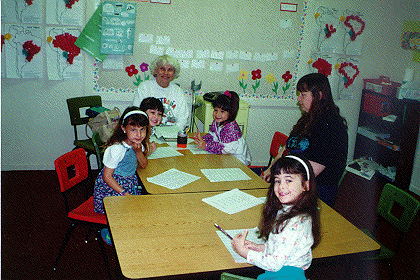 Below you will find a link to a sample table of contents format for Step One with inactive links to show ONLY how the course is to be accessed from a table menu on this "sample" web page when connected to the internet.
We provide lesson plans, activities, games and songs to the supervisor from another table menu page that is presented in the same type format as this table of contents except the links will be active. The URL for this is sent to you in email once the enrollment process has been completed.
You will have complete access to all the parts of all twelve weeks of lesson plans from the table menu on the webpage sent to you after enrollment. Simply click on each of the links in each of the table squares to reach the web pages with information about how, when and what to teach your student.
To view a sample table of contents format for Step One of our online course, please click here.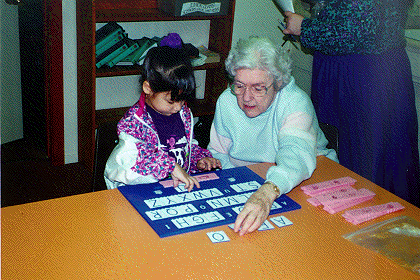 ---
***When Someone Says, "I LOVE YOU". What Does That Person Really Mean? What Is The Definition Of REAL LOVE? CLICK HERE To Hear The Song and See The Video I Have Created Especially For All Those Who Wish To Enroll In This Free Online Reading Program As A Tribute To My Beloved Janae, The Co-Author Of All Four Steps Of This Online Educational Publication. When Our Daily Lessons Are Taught With REAL LOVE, The Results Are AMAZING! This Song Explains Exactly What REAL LOVE Is All About. I Promise It Will Make You A Better Teacher And Help Your Student Achieve Much Greater Goals. Then The Next Time Someone Says, "I LOVE YOU", Ask If The LOVE The Person Has Spoken Of Is Like The LOVE Described In My Song. If It Is, You Have Found A Treasure That You Will Want To Keep In Your Life As Long As You Live! Be My Guest And Download The Song And Share It With Everyone You LOVE! In All My Years As A Successful Recording Artist And Songwriter Appearing In Concert With Hundreds Of The World's Most Famous Stars, This Song May Well Have A Greater Impact On All Who Listen To It Than Any Other I Have Written. If The Supervisor And The Student Follow The Guidelines In This Song And The Daily Instructions In Our Online Lessons, Then Working Together Will Be A Most Rewarding Experience With The Achievements Of The Student Being Far Beyond Expectations.
---
---
THE USA READING SCHOOL HOPES ALL AMERICANS
THANK GOD
EVERY DAY FOR LIVING
IN THE MOST BLESSED COUNTRY ON EARTH


THE UNITED STATES OF AMERICA


That's Why This Song Directly Below
Was Written To Be Shared:


FROM THE SENATE MAJORITY LEADER, HARRY REID
Dear Mr. Cooksey:
I appreciate you sharing your song with me.
Please be assured that I will continue to use my
leadership position to strengthen Nevada and the nation.
My best wishes to you.
Sincerely,
HARRY REID
United States Senator

---
"My Fellow American, Your Choice At The Polls In November 2008
Could Be The Most Important Decision Of Your Life."
OUR NATION'S STRENGTH IS IN THE PRAYERS OF ITS CITIZENS
AMERICA
PLEASE
PRAY !!!
ALL AMERICANS SHOULD THANK GOD EVERY DAY FOR LIVING
IN THE MOST BLESSED COUNTRY ON EARTH


THE UNITED STATES OF AMERICA


That's Why This Song Directly Below
Was Written To Be Shared:
---
AMERICA, PLEASE PRAY: The Video & Song!
---
PLEASE CLICK ON A SONG OF ENCOURAGEMENT FOR AMERICANS
WRITTEN AND PERFORMED BY THE DIRECTOR OF THE USA READING SCHOOL
WITH THE MESSAGE THAT WILL GUARANTEE AMERICA'S FUTURE AFTER THE 2012 ELECTION.
THE USA IS ONE GREAT PLACE WHERE FREEDOM CAN RING ONLY BY GOD'S GRACE.
PLEASE SHARE THE MESSAGE IN THIS SONG WITH EVERY AMERICAN SO THAT GOD WILL TRULY BLESS US WITH OUR NEXT COMMANDER-IN-CHIEF!
AMERICA'S FUTURE IS IN THE STRENGTH OF OUR PRAYERS!

From One Of Our Supervisors Comes A Special collection of our favorite preschool activities.
Thank you, Clemencia, for sharing some very wonderful and helpful ideas. I strongly recommend your site as a valuable resource.

---
USA Reading School Believes That The Learning Experience Should Always Include A Little Fun! That Is Why We Sincerely Point You Towards An Excellent Set Of "FUN RESOURCES" At This Tennessee Teacher's Website! Click Here And Check It Out For Yourself.
---
EDUCATIONAL MIRACLE IN KALAMAZOO

Congratulations to Superintendent Janice Brown of the Kalamazoo, Michigan School District for initiating a life-changing program called "The Promise" which makes it possible for "EVERY" student in their school system to receive a full college education. To read all of the unbelievable rewards for children concerning "The Promise", Click Here. Recently, when I wrote to share my appreciation for what she was doing for the children in her district, Superintendent Brown was kind enough to reply with a note about The USA Reading School.
Mr. Cooksey:
"Thank you so much for your kind words. Sounds like you are doing much the same, the work that will help many students get to the Promise. Take care and know that your work is valued."
Superintendent, Janice M. Brown, Ed.D.
Kalamazoo Public Schools

LET'S ALL WORK TOGETHER TO SEE THAT EVERY CHILD HAS THE OPPORTUNITY TO RECEIVE THE GREATEST EDUCATION POSSIBLE.
None of us can do this alone. It takes lots of teamwork and a determined dedication to accomplish such a worthy goal. Our children are our future and their future depends greatly upon the quality of the education we provide for them. To learn more about how you can start a program like "The Promise" in your community, please contact Superintendent Brown. I am sure she would be delighted to share how this miracle was achieved in Kalamazoo.
---
When Life's Problems Seem Impossible To Bear, Click Here To Find Someone Who'll Care.
---
=============================================================================