JUST IN TIME FOR INTERACTIVE HOLIDAY PARTY FUN FOR YOUR GUESTS
http://www.handwritingusa.com..702-254-6092..handwritingusa@hotmail.com

"Let The Doctor Analyze Your Writing"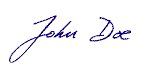 #1. Write Your Signature, #2. Print Your Name & #3. Prepare To Be Amazed!


THE HANDWRITING DOCTOR IS MAKING HOUSE CALLS
What Does Your SIGNATURE Reveal To The World About
WHO YOU REALLY ARE And What Makes You TICK ?

INVITE DR. BILL TO YOUR NEXT PARTY OR SPECIAL EVENT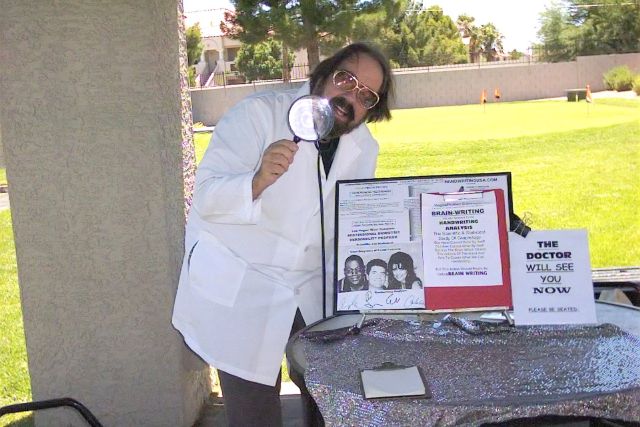 YOUR GUESTS WILL ALL BE TALKING
ABOUT THEIR HANDWRITING ANALYSIS REPORT FOR YEARS TO COME

HOLIDAY PARTY FUN:..www.handwritingusa.com..702-254-6092..handwritingusa@hotmail.com
---
PEOPLE ARE TALKING:
Cooksey & Associates Want To Say A Special 'THANK YOU' To The Guests Of The Recent CISCO SYSTEMS Executives' Party At The Bellagio Hotel! I Stayed The Extra Three Hours Because You Guys Were Having Way Too Much Fun For Me To Leave Just Because My Contract Time Was Up,"..Your Analyst For The Night, aka Dr. Bill

"Thank you, Cooksey & Associates, for making our three day seminar a great success. All of our guests enjoyed you so much and you made the weekend very special with your outstanding handwriting analyses and personality profiles.".......Meeting Coordinator, NEVADA'S LARGEST PRIVATE LAW FIRM

Handwriting Analysis: Personal & Business, Fun Comparisons,
Live Entertainment at Tradeshows, Parties and Special Events