On 11-01-05 You Can Click Here To Go To Las Vegas' Newest Electronic NEWS-MAGAZINE, Worldwide Newswire & Press Release Service:

THE VEGAS WATCHDOG
NEWS & REVIEWS
Publisher & Senior Editor
Wild Bill Cooksey
TELLING THE WORLD ABOUT P-E-O-P-L-E
JUST LIKE YOU!
To Submit Material & For Advertising Info
Contact VEGASWATCHDOG.COM at 702-254-6092
---

And Now VEGASWATCHDOG.COM
PROUDLY PRESENTS


---
Las Vegas' Most Complete
PROFESSIONAL BIOMETRIC
PERSONALITY PROFILER
---
"Thank you for making our three day seminar a great success. All of our guests enjoyed you so much and you made the weekend very special with your outstanding handwriting analysis reports and personality profiles."
Meeting Coordinator, Nevada's Largest Private Law Firm

---
I RECOMMEND HIM UNEQUIVOCALLY,....
Las Vegas SUN Columnist, Joseph Delaney
---
Guinness Book World Record Breaker
"Mr. Show-Stopper" Himself,
WILD BILL COOKSEY
"Entertaining - Original - Lots Of Laughter"
Wild Bill's Definitely No Fortune-Teller
But He'll Surely Raise Up The Dead At Your Party!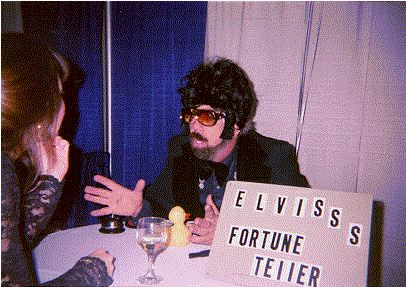 ---
The First & Only Combination
FACE READING & HANDWRITING ANALYSIS ACT
In Las Vegas
---
Perfect Fun for
LIVE Strolling or Table Entertainment at:
Trade Shows, Conventions, Parties, Banquets, Seminars, Weddings and All Special Events

Call 702-254-6092

Click Here To Email The VEGASWATCHDOG BIOMETRIC PERSONALITY PROFILER.
Las Vegas' Most Famous FACE READER Is
FUN - ENTERTAINING - ENLIGHTENING
EDUCATIONAL -&- AMAZING
You'll Never Look At Another Face The Same Way Again
---
"The Vegas Watchdog Has His Eye On You"
With His Special Expertise In
FACIAL FEATURES DIAGNOSTICS






Las Vegas' Most Complete
PROFESSIONAL BIOMETRIC PERSONALITY PROFILER
Author of the Upcoming Best Seller
"WHO YOU REALLY ARE
IS WRITTEN ALL OVER YOUR FACE"
Click Here To Read A Combination FACE READING & HANDWRITING ANALYSIS REPORT Prepared By COOKSEY For A Wall Street Professional.
---
---
HERE IS A FREE BONUS GIFT FOR YOU FROM
Las Vegas' # 1
PROFESSIONAL BIOMETRIC PERSONALITY PROFILER

---
Attention:
All AMERICAN IDOL Contestants and Fans:
---
Do You Want To Know How To Dazzle And Amaze SIMON, PAULA And RANDY ? It's Quite Easy If You Know What Characteristics, Traits, Strengths And Weaknesses Each Of These Three AMERICAN IDOL Judges Reveal About Themselves When Their Facial Features And Their Handwriting Samples Are Analyzed By Las Vegas' # 1 Professional Biometric Personality Profiler, Wild Bill Cooksey.

Now It Just Wouldn't Be Fair To Let Everyone Know The Secrets That Would Sway These Three Top AMERICAN IDOL Judges Into Selecting A Candidate Who Knew How To Selfishly Use This Insider Information To Win, Would It?

However, If You Really Want To Know What Makes SIMON, PAULA And RANDY Tick, Just Email Your Request To The Vegas Watchdog And He Will Send It To You ASAP.

You Just Wouldn't Believe How SIMON'S Dual Personality Is Revealed By Just Glancing At His Unique Signature. PAULA'S Chin And The Way She Forms The Last Letters Of Her Name Give Clear Insight To Why Her Personal Behavior Keeps Her In The Tabloid Headlines. And The Position Of RANDY'S Ears And His Hastily Scribbled Signature? Well, It Only Seals Up His Image As An Intense Musician Who Wants Things Done RIGHT NOW And They Had Better Be Done Correctly!

So If Someone You Know Who Is A Contestant Or You Are Just Curious About What In Depth Details The Facial Features And Handwriting Of These Three Extremely Recognizable Celebrities Reveals To A Professional Profiler, Email The Vegas Watchdog And Request This Full AMERICAN IDOL Judges' Report Today.


---
"VEGAS TOP DOG & VEGAS WATCHDOG PROFILER"
His Honor, the Mayor of Las Vegas, is interviewed by The Vegas Watchdog Profiler at CBS's Channel 8 for a special segment scheduled to air on The VH1-TV Network.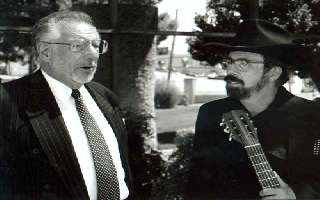 The Extensive, Creative Talents Of The Vegas Watchdog Profiler Have Been Featured Nationally On The CBS, VH1, CNN, USA, TNN, TBN & CourtTV Networks, As Well As In International Magazines & Newspapers And On Radio Across America. The Vegas Watchdog Is A Charter Member of The Professional Biometric Profilers Of America.


Las Vegas' Most Complete
PROFESSIONAL BIOMETRIC
PERSONALITY PROFILER

Who Will Scientifically & Statistically Tell You All About Personality Characteristics, Traits, Strengths, Weaknesses and PotentialsTotal Diagnosis of Facial Features
Body Language Assessment
Handwriting Analysis
Name Power Potential Evaluation
and over two dozen other
Scientific and Statistical Test Screenings

---
Perfect Fun for
LIVE Strolling or Table Entertainment at:
Trade Shows, Conventions, Parties, Seminars and Special Events

FOR YOUR NEXT SPECIAL EVENT
Book Guinness Book World Record Breaker,
The VEGAS WATCHDOG, WILD BILL COOKSEY
for the most entertaining, motivational Emcee / Keynote Speaker - Performer ever at your next corporate or private organization's event.
Cooksey is a person to person entertainer. He reaches and touches everyone in his audience.
I RECOMMEND HIM UNEQUIVOCALLY,....
Las Vegas SUN Columnist, Joseph Delaney
Don't forget to click the link further down the page to read Wild Bill Cooksey's Extensive Bio and you will be amazed how many different types of hats he has worn over the course of his diversified, award-winning career. So why would Cooksey feel qualified to try and master an ability in the area of personality profiling by concentrating on a person's countenance? Simple! Wild Bill quit counting years ago when he added up his estimate of over one million people he had entertained in "LIVE" performances on stages as a musician, a singer, a comedian, a caricature artist or a public speaker. That is a lot of faces that Cooksey observed up close and by the mere necessity of survival, he learned how to anticipate behavioral responses simply by watching each person's face and body language. It must have worked, because he is still alive and most of the places he performed were not in churches or convents. Later when Cooksey read about a 1940s judge in California who put together an intense study of facial characteristics he had observed in his courtroom, Wild Bill used the judge's findings for the foundation of Cooksey's own Facial Features Diagnostics program and the rest is history. When his new book, "Who You Are Is Written All Over Your Face", is released in the Spring of 2006, the world will have access to these pearls of wisdom that Cooksey has learned in the arena of "hard knocks".
---
NOW LET'S GET SERIOUS ABOUT THIS.
Since you've not invited an entertaining "Personality Profiler" to perform at your events before, you are probably asking yourself this question.

"HOW WILL COOKSEY'S "FACE READING" TALENTS BE A CROWD PLEASER FOR MY GUESTS?"

WILD BILL COOKSEY
A MASTERFUL PERSONALITY PROFILER
WITH HIS OWN SCIENTIFIC & STATISTICAL PROCESS
FOR FUN AND GAMES?.......YES!
ACCURATE AND REVEALING?.....ABSOLUTELY!


In these days of investigative TV shows like the 25 DIFFERENT VERSIONS OF "C.S.I" AND "LAW AND ORDER", as well as VAST MEDIA COVERAGE AND PUBLIC INTEREST IN COURT TRIALS LIKE SCOTT PETERSON, MICHAEL JACKSON. ROBERT BLAKE and even still more "O.J." EVIDENCE coming out, WILD BILL has become extremely popular as people are more than curious to see in action some of the investigative techniques used to solve 21st Century crimes.
WILD BILL AMAZES PEOPLE of all ages and walks of life with his incredible ability to deliver verbal and printed Profile Overviews of each subject presented to him USING MANY OF THE ORIGINAL TECHNIQUES He Has Developed IN HANDWRITING ANALYSIS, FACIAL FEATURES DIAGNOSTICS AND NAME POWER POTENTIAL statistically and scientifically REVEALING PERSONAL DOMINANT TRAITS AND CHARACTERISTICS that show up most often IN A PERSON'S DAILY BEHAVIOR PATTERNS.

This is perfect interactive, intellectual entertainment for a small gathering of one to six guests, a cocktail / mixer type event, a business seminar , a festive party, a hospitality suite and, of course, a powerful traffic-stopper at a trade show or convention booth. Everyone wants to know about themselves and how to identify strengths and weaknesses in others. And though the truth is revealed about each person,be sure that Wild BIll The Seasoned Entertainer will have everyone laughing and joking and only remembering all the fun everyone had the time they were profiled by THAT MASTERFUL BIOMETRIC PROFILER named WILD BILL COOKSEY.

Engage Wild Bill's Entertaining Masterful Profiler services once, and you will want him at all your events to guarantee none of your guests ever have a dull moment. Wild Bill will keep them on their toes and tickle their funny bones at the same time as he talks about each guest's favorite subject.....themselves!


NO BRAG - NO BOAST
THERE IS ONLY ONE PERSON IN ALL OF LAS VEGAS
WHO CAN DO THIS TYPE OF
UNIQUE & ENTERTAINING MASTERFUL BIOMETRIC PERSONALITY PROFILING
Email or Call Wild Bill Cooksey Today so you can be assured that he will be the main attraction at your next party, trade show, convention, seminar or special event.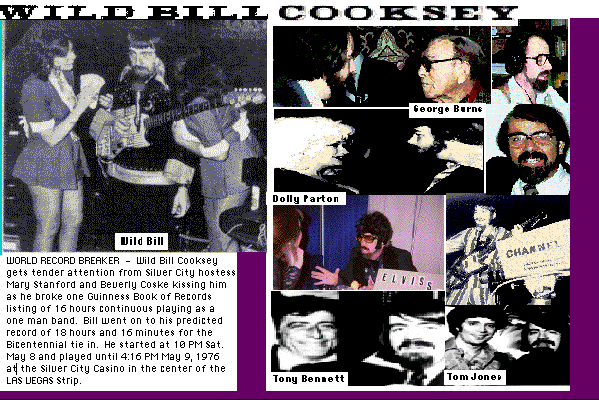 To Find Out How To Turn Off The STRESS In Your Life, Click Here For Free Consultation

Click This Link To Order Your Own
Professional Handwriting Analysis Report For Legal, Business and Personal Relationships
By Las Vegas' # 1 Graphology Experts; See Sample Reports For Martha Stewart, Jay Leno, Britney Spears, Scott Peterson and more

Now You Only Need One Piece Of Identification To Replace Your Driver's License, Passport, Credit Card ID And No More Waiting In Line. But You Can Only Get Your Official "V.I.P." Document Here. Click This Link for COOKSEY'S Original "Crime Scene Investigative" VISAGENETICS IDENTIFICATION PASS AND ID CODES

---
Click Here To Email The Vegas Watch Dog


YES, This Professional Biometric Personality Profiler Is
"MORE THAN JUST ANOTHER PRETTY FACE"
Click Here To Go To
The Online BIO of "THE VEGAS WATCHDOG"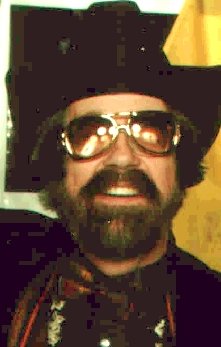 ENTERTAINER/MUSICIAN/COMEDIAN/ARTIST/
RADIO & TV BROADCASTER/JOURNALIST
EDUCATOR/CURRICULUM DEVELOPER/AUTHOR
PROFESSIONAL PERSONALITY PROFILER
PUBLIC RELATIONS & MEDIA CONSULTANT

Click Here To Visit WILDBILLUSA.com To See
Pictures and Background Material about Wild Bill's Legendary Shows in Vegas and Across the Country; Plus His Role as the Opening Act in Concerts with dozens of Rock and Roll Hall of Fame Inductees

---
COMPARING THE SUPERBOWL 2005 HEROES
CLICK HERE for
NAME POWER POTENTIAL ID CODES
Now that the big game is over, go here to see how our NAME POWER POTENTIAL reports prepared a week before the game on Superbowl quarterbackers Tom Brady and Donovan McNabb gave a touchdown overview of how each letter in each name clearly gave an accurate description of the internal potential each player displayed on the field.
---
Click Here To Email The Vegas Watch Dog
---

Exclusively Featuring Characteristic and Trait Determination Through Name Power Potential, "AEV" or Alpha-Evolutionary Analysis, Parallel Vibration Potential, Primary and Secondary Color Personality Harmonics, Visual Focus Assessment, Visagenetics, Stealth Body Language Evaluation and Other Original Testing Techniques Designed and Created By Cooksey & Associates For Legal & Corporate Firm Projects, Human Resource Departments, Jury Selection Assignments, Personal Relationship Reports and Media Investigations.

---
Click Here: IF YOU RECENTLY RECEIVED YOUR OWN PERSONALITY PROFILE REPORT FROM THE COOKSEYS AT A SPECIAL EVENT HELD AT THE HISTORIC FURNACE CREEK RESORT IN DEATH VALLEY, CA.. Compare the numbers given to you in your personality profile report for a more complete understanding of just what was revealed to the analyst when through special diagnostic testing your individual traits and characteristics were evaluated.






LIVE ENTERTAINMENT
For TRADE SHOWS, PARTIES & SPECIAL EVENTS


Click Here To Go Directly To The Best Interactive Entertainment Acts In Las Vegas for Trade Shows, Conventions, Parties and Special Events, Featuring The Vegas Watchdog and Guinness Book World Record Breaker, Wild Bill Cooksey :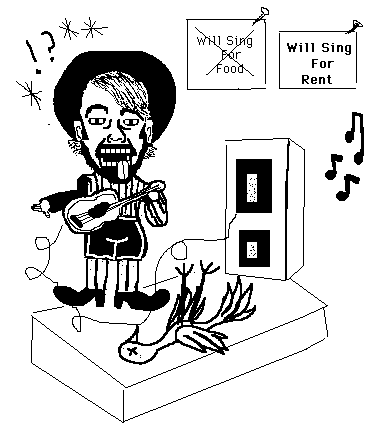 Guinness Book Musical World Record Breaker. In fact Wild Bill's written a full length book about how he broke this world record in Las Vegas entitled:
"I'LL CLIMB THAT MOUNTAIN" by Wild Bill Cooksey.
Here's what one of America's most famous comedians who played an important part in encouraging Wild Bill to break the record had to say after Cooksey sent him the book about this fabulous adventure in breaking a Guinness Book World Record in Las Vegas:
"Wow, what a story!
Glad you climbed your Mountain
Best of luck in future.
Those were the days, weren't they?
Take care,
David Brenner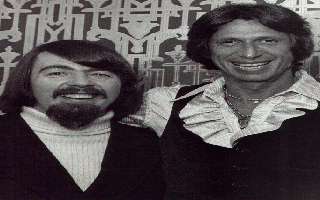 David and Wild Bill at the Riviera Hotel
To Read Cooksey's Entire "I'll Climb That Mountain" Book Online, Click here.

---
LAS VEGAS PARTY CODES
CLICK HERE TO UNDERSTAND
THE HANDWRITING REPORT CODES YOU RECEIVED AT YOUR LAS VEGAS PARTY