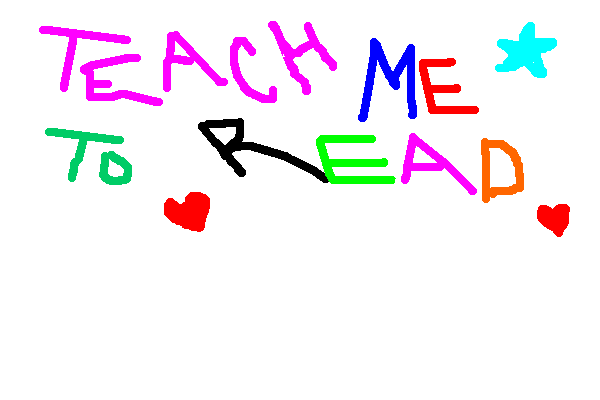 UsaReadingSchool.com
THE INTERNATIONAL SCHOOL OF FOUNDATIONAL PHONICS
Present
THE WORLD'S FIRST
FREE
ONLINE ORIGINAL
FOUNDATIONAL PHONICS CLASSES
FOR ALL STUDENTS
WHO WISH TO IMPROVE ENGLISH READING SKILLS

We are in our twelfth year of teaching students worldwide how to read.
USA READING SCHOOL is happy to announce that with such a large enthusiastic enrollment of dedicated students and supervisors enrolled worldwide in our online program that over 50,000 children and adults have been helped in the improvement of their reading skills. We are thrilled to be in our ninth year on the Internet. Our school was first established as The International School of Foundational Phonics with live classes, seminars and workshops in Modesto, California!
The Cookseys' original scholastic curriculum has been used as a 2 semester hour required course for teacher certification in a mid-western college, as an administrative and faculty recommended resource for special students from non-English speaking countries in higher learning institutions and community volunteer literacy training centers across America, as a mainstay for thousands of home school families and in public and private schools throughout North America, South America, Africa, Europe and Asia. Cooksey's original curriculum is also widely used by special needs students and professionals with a success rate of amazing results and continues to soar daily. Being able to read in today's world of technology and vast knowledge is crucial to a person's future. Help someone learn to read and you will be helping to change the world.

BILL AND JANAE COOKSEY


Founders and Directors
of The International School of Foundational Phonics
Established 1994 WIth Live Classes In California
Serving The World Online Since 1996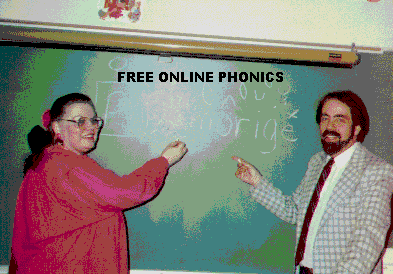 The Cookseys In Their 1994 Classroom
For many years we have invited all who visit this website to come join our worldwide online school as a supervisor and your students will be busy learning the solid basics of how to read correctly by using our online program which includes scholastic daily lesson plans, educational games, original phonics songs and fun activities for reinforcement and drill.
NEW STUDENT ENROLLMENT
IS CURRENTLY BEING ACCEPTED FOR OUR ONLINE CLASSES
But please feel free to click on the links below to find out more about what our former students had the opportunity to learn and what parents, teachers and other supervisors had to say about Free Online Phonics.
CLICK THE IMAGES BELOW

| | |
| --- | --- |
| | |
| | |
| | |
| | To view a sample table of contents format for Step One of our online course, please click here. |
PLEASE NOTE:
The USA Reading School
Is The DBA Of Our 501(c)3 NV Non-Profit Corporation And All Donations Made Directly To The USA Reading School Are Tax-Deductible With Your Official, Requested Signed Receipt From The USA Reading School.

After 12 years of teaching over 50,000 students free of charge how to improve English reading skills, please know that all donations of finances, items that can be sold or auctioned to produce finances or a written value agreement for business services will be put to good use in keeping the school available to all who seek our assistance.

We thank you in advance for your generosity because it means our future students will not have to be denied the opportunity to learn to read because of a lack of finances.

Please make all checks and money orders payable to
Bill Cooksey, Director:
USA Reading School.
Our postal mailing address is:

Bill Cooksey, Director
USA Reading School
1400 S. Valley View Blvd # 1002
Las Vegas, NV 89102


If you have other types of donations that could benefit the students enrolled in our school or you, your church or community organization would like to hold an official USA Reading School fundraiser event or even a neighborhood yard sale, please feel free to just Email Us At The Address Below For More Ideas and Details On How You Can Assist Us In Freely Teaching More Students Worldwide.

Click the mailbox to contact us now.
---
---
---
In the table menu above next to the green fish and the word "Enroll", you will find a link to a sample table of contents format for Step One with inactive links to show ONLY how the course is to be accessed from a table menu on this "sample" web page when connected to the internet.
We provide lesson plans, activities, games and songs to the supervisor from another table menu page that is presented in the same type format as this table of contents except the links will be active. The URL for this is sent to you in email once the enrollment process has been completed.
You will have complete access to all the parts of all twelve weeks of lesson plans from the table menu on the webpage sent to you after enrollment. Simply click on each of the links in each of the table squares to reach the web pages with information about how, when and what to teach your student.

FREE MATH CLASSES BONUS FOR NEW ENROLLED STUDENTS
All those officially enrolled in our free online phonics classes who have children ages two through four will also be able to teach the BASICS OF BEGINNING MATH (at no charge) by following the link found on the website sent to you in our welcome letter once you are approved.
All Rights Are Reserved By
The International School of Foundational Phonics Founders
Bill and Janae Cooksey
And USA Reading School . Com
---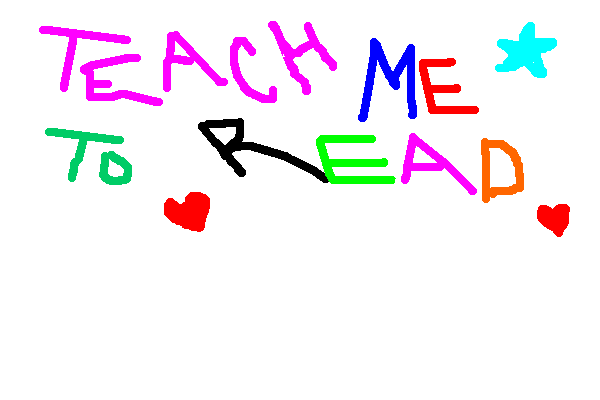 UsaReadingSchool.com