VegasArtist.com
&
HandWritingUSA.com
Proudly Present:


COOKSEY & ASSOCIATES
Las Vegas' Finest Handwriting Analysts,
Caricature Artists and Specialty Entertainers

"Thanks again for helping make our weekend retreat a success. Cooksey & Associates Graphologists were truly a delight to work with and the handwriting analysis readings were enjoyed by all."
Special Events Coordinator
Nevada's Largest Private Law Firm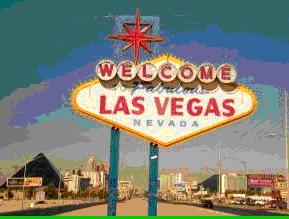 Britney's Handwriting Revealed The Whole Story
About Her Wild Weekend In Vegas
FINALLY THE REAL TRUTH ABOUT
HERE COMES THE BRIDE & THERE GOES THE GROOM

BRITNEY SPEARS' MARRIAGE TO JASON ALEXANDER
January 3, 2004
If only Britney Spears and Jason Alexander had contacted Cooksey & Associates for a Professional Compatibility Report first, we could have spared them the rocky weekend that they now wish had never happened.
Click here to read our entire report on Britney and Jason before and after they tied the knot. Could our Comprehensive Compatibility Report have stopped the confusion of their Las Vegas marriage-go-round weekend of 2004? Read it for yourself and you be the judge.
GLORIA ESTEFAN & CELINE DION
If Gloria Estefan and Celine Dion teamed up to perform as "The Darling Divas", could they easily work together? How are they alike? How are they different? Click here to learn how Cooksey & Associates can give the answers to these questions.

vegasartist.com presents:
HANDWRITING ANALYSIS

Click Here for Personal and Business Analysis Samples

Our Handwriting Reports on JAY LENO, MARTHA STEWART, SCOTT & LACI PETERSON and more

Plus Info On Booking Handwriting Analysts For Entertainment at Tradeshows & Parties

LAS VEGAS
Award-Winning
CARICATURE ARTIST

Tradeshows

&

Parties

NOVELTY & SPECIALITY ACTS

Click Here To Laugh At
Mr. Elvisss

Click Here To Laugh At
Zelda From Planet Z

"Funniest Visual Acts
To Ever Work Vegas"

Bizarre, Hilarious,
Ridiculous Fun for All Ages

A Must For All
Trade Shows & Parties

See Pictures of
Cooksey & Associates CEO

with Las Vegas Stars

EMCEE or HOST

For your Parties

& Special Events

including Tradeshows

Las Vegas' Most Complete
PROFESSIONAL BIOMETRIC
PERSONALITY PROFILER

Who Will Scientifically & Statistically
Tell You Everything
You Need To Know About A Person
In Order To Make Wise Decisions

Total Diagnosis of Facial Features, Body Language, Handwriting Analysis, Potential Power of a Name,and over two dozen other scientific and statistical test screenings
Perfect Fun for Live Entertainment at Trade Shows, Conventions and Special Events
As Well As For Gaining the Confidential Knowledge Needed in the Wise Selection of a Job Candidate, a Jury Member, a Business Partner or a Personal Relationship

Call 702-254-6092 for a Free Private Consultation

Charter Member of The Professional Profilers Of America
When you engage the services of Cooksey & Associates, you are helping fund their FREE online phonics reading school classes available to all the world. In the last ten years, over thirty thousand students and supervisors have officially enrolled in Free Online Phonics and have had the opportunity to learn to read by using the Cooksey & Associates original three volume curriculum.