UsaReadingSchool.com
and
THE INTERNATIONAL SCHOOL OF FOUNDATIONAL PHONICS
Present
THE WORLD'S FIRST
FREE
ONLINE ORIGINAL
FOUNDATIONAL PHONICS CLASSES
FOR ALL STUDENTS
WHO WISH TO IMPROVE ENGLISH READING SKILLS

We are in our twelfth year of teaching students worldwide how to read.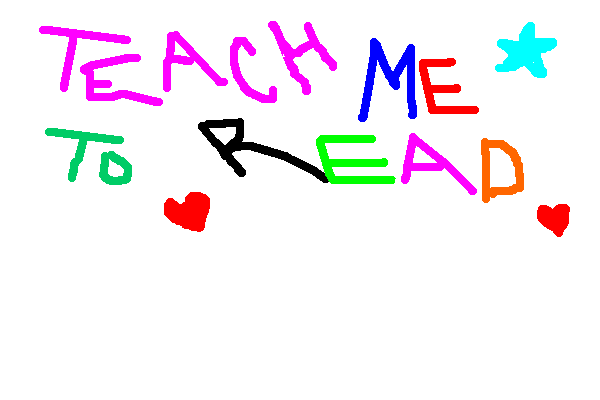 USA READING SCHOOL is happy to announce that there have been over fifty thousand students and supervisors enrolled worldwide and we are in our tenth year on the Internet. Our school was first established as The International School of Foundational Phonics with live classes, seminars and workshops in Modesto, California!
The Cookseys' original scholastic curriculum has been used as a 2 semester hour required course for teacher certification in a mid-western college, as a faculty recommended resource for special students from non-English speaking countries in a New York City College, as a mainstay for thousands of home school families and in public and private schools throughout North America, South America, Africa, Europe and Asia. Cooksey's original curriculum is also widely used by special needs students and professionals with a success rate of amazing results and continues to soar daily. Being able to read in today's world of technology and vast knowledge is crucial to a person's future. Help someone learn to read and you will be helping to change the world.

Faithfulness and commitment are the keys to helping anyone learn to read. Your success in our program will depend 100% on the commitment you make and your willingness to follow through on a consistent day to day basis. Your student's entire future may depend upon your making this Phonics program your A number one priority! Imagine ANYONE trying to survive in this world of fast paced technological advancements without being able to read!
YOUR STUDENT NEEDS YOU!!!
Both the children and adults who enroll in our online phonics classes are required to first learn the consonants and the vowels. Many are not familiar with phonetic sounds, even though they speak these same sounds every day. The need is overwhelming!
If you know people who are interested in helping us help others to read, please give them our internet address. Please encourage them to get involved with people in their family and their community. There are so many people who are missing out on a wonderful life for themselves and those they love just simply because they cannot read.
For how much money would you be willing to sell your ability to read? How much money would it take to acquire your permission for someone to buy your child's ability to read? A million dollars? A billion?
Imagine if the word cat looked like "zfu" to you. Imagine if the sentence, I love you, looked like "E pudr sig". It would be a foreign language to you. If you can help just ONE person learn the names and sounds of the Alphabet, think what a change that would make in his or her life. At least they would have a starting point in which to launch out into the world of reading. WE'RE COUNTING ON YOU to help us reach everyone in your realm of influence who needs to improve basic reading skills that are taken for granted by most of us today!!! Teach a child. Start a free literacy program for children and adults at your local school, church or community center. We are happy to provide the proven tools for success that will changes hundreds of lives in your town or city.
Part of the chorus to a song that we wrote after seeing so many lives changed over the years included the following lyrics:
"If you want your life to count as something special, then help somebody else succeed. Why don't you share a few minutes each and every day, just to teach somebody to read?" That few minutes can change a child's future.

BILL AND JANAE COOKSEY


Founders and Directors
of The International School of Foundational Phonics Online
invite you to join our worldwide internet family
Come join our worldwide online school as a supervisor and your students will be busy learning the solid basics of how to read correctly by using our online program which includes scholastic daily lesson plans, educational games, original phonics songs and fun activities for reinforcement and drill.
NEW STUDENT ENROLLMENT
NOW BEING ACCEPTED FOR OUR ONLINE CLASSES
Please feel free to click on the links below to find out more about what students will learn and what parents, teachers and other supervisors have to say about Free Online Phonics.
CLICK THE IMAGES BELOW

Click here:
Another way you can help us keep
our course FREE
---

FREE MATH CLASSES BONUS FOR NEW ENROLLED STUDENTS
All those officially enrolled in our free online phonics classes who have children ages two through four will also be able to teach the BASICS OF BEGINNING MATH (at no charge) by following the link found on the website sent to you in our welcome letter once you are approved.
Below you will find a link to a sample table of contents format for Step One with inactive links to show ONLY how the course is to be accessed from a table menu on this "sample" web page when connected to the internet.
We provide lesson plans, activities, games and songs to the supervisor from another table menu page that is presented in the same type format as this table of contents except the links will be active. The URL for this is sent to you in email once the enrollment process has been completed.
You will have complete access to all the parts of all twelve weeks of lesson plans from the table menu on the webpage sent to you after enrollment. Simply click on each of the links in each of the table squares to reach the web pages with information about how, when and what to teach your student.
To view a sample table of contents format for Step One of our online course, please click here.

The USA Reading School is an community service outreach of Cooksey Evangelistic Ministries, Inc., a NV non-profit corporation with a 501(c)3 status. Your generous tax-deductible, financial gifts greatly help this free program to remain available to all who seek to improve their lives by learning to read. Click here for information about how to make a donation.
The International School of Foundational Phonics
Bill and Janae Cooksey

---